OK, we found this at
Sparky's
and decided to play....
But ...we have to tell you, after, what 6 questions, this is what it said and we have no idea what the hell it means. This is
SO
totally not us - how do you show undying loyalty by sleeping around?
And we believe we have loved only one our whole life and because of that we are still not sleeping around, even though that will never be.... very weird...thanks for screwing with our brain Sparky!
Here are the 6 questions we answered:
Q:Are you long-winded or concise?
A: LONG WINDED
Q: Do you feel old?
A: NO
Q: Which of these is your mantra?
A: TRUTH IS STRANGER THAN FICTION
(the other answer to select was 'Just the facts Ma'am')
Q: Which climate do you prefer?
A: HOT (other answer, 'cold')
Q: Do you like Oprah Winfrey?
A: NO
Q: Who forbids your love?
A: YOUR DESIRED LOVER (other answer was 'society')
FROM THAT, THEY HAVE GIVEN THIS ANSWER....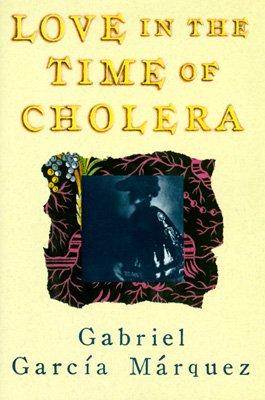 "You're
Love in the Time of Cholera
!"
by Gabriel Garcia Marquez
Like Odysseus in a work of Homer, you demonstrate undying loyalty by
sleeping with as many people as you possibly can. But in your heart you never give consent! This creates a strange quandary of what love really means to you. On the one hand, you've loved the same person your whole life, but on the other, your actions barely speak to this fact. Whatever you do, stick to bottled water. The other stuff could get you killed.
Was it that we said we did not like OPRAH????????? Very weird...
Someone PLEASE explain that to us...
Thought we'd have
TUNEAGE TUTELEDGE
today, but arrived home at 9:00PM and still need to finish it up...Hopefully tomorrow...
So, the
Michael Vick
, apologized today...about 6 months too late dude...After appearing in court and promising the judge to
"tell the whole truth..."
Vick stood before the press and issued the following statement,
"I don't know how to say what I want to say,"
he said.
"What I did was very immature. I take full responsibility. For not one second do I sit here and point a finger at anyone else.
Dogfighting is a terrible thing."
He took a special opportunity to apologize to
NFL commissioner
Roger Goodell
, who has suspended him indefinitely, and
Atlanta Falcons
owner
Arthur Blank
and coach
Bobby Petrino
– all of whom Vick admitted lying to when he originally denied any involvement in dogfighting.
"I was not honest or forthright in our discussions,"
he said.
"I was ashamed and totally disappointed in myself, to say the least."
Interesting that the judge is not held to the length of imprisonment set out in the plea agreement. The agreement is for a 12-18 month jail sentence, but
Judge Henry H. Hudson
can set a sentence even longer if he feels fit to do so.
Vick's lawyer,
Billy Martin
acted and sounded like as ass as he stated,
"We hope Judge Hudson will see the real Michael Vick. What we have seen is an aberration."
YO...Billy boy... this has gone on for years, even Vick's father has said his son enjoyed dog fighting for a long time. How can a five year sojourn into this incredibly horrible sport be called an aberration?
Or are you talking about the fact that your client had an opportunity to fess up months ago and decided to lie through his teeth, only telling the truth after his friends rolled over on him like a fat man rolling over on a chihuahua in bed? Dude, they crushed your client and now it is reported he will be working with federal investigators to go after others in this sport.
Sentencing is December 10th...strangely enough the same day his old team, the
Atlanta Falcons
play on
Monday Night Football
....
Scary situation for the two
Little League
teams from
Japan
and
Taipei
yesterday. If you did not hear, the bus carrying them from
Williamsport, PA
to the airport in
Baltimore
caught fire near
Bucknell University
in PA. All got off the bus safely, thankfully.
The team from Japan lost in the championship game to the team from
Georgia
on Sunday.
Another bus was dispatched and they all arrived for their flight without harm.
BLOGTALK RADIO UPDATE
Dr. Blogstein and

Dangerous Lee

welcome

Charlie Sykes

to the Radio Happy Hour.

Sykes, the controversial radio talk show host on

WTMJ-AM

in Milwaukee, thinks we're raising a nation full of wusses and pansies. He's done his part to help thicken the skin of our youth by writing "50 Rules Kids Won't Learn in School: Real-World Antidotes to Feel-Good Education."



We'll challenge Sykes to a game of dodgeball and then grade his performance with a red pen.





Also this week, she's pretty, blond, just turned sixteen and can kick our collective asses.

Amanda Harris AKA "Barbie Barbell"

is the

11 time

World Female Powerlifting Champion.



All that, plus a visit with

Justin the Weatherman

, we'll hear from

Vinny Bond

on his couch and we'll take your phone calls at 646-652-4804
.



Join us live every Tuesday night at 9PM ET . And if you miss us then, we're ALWAYS ON at www.DrBlogstein.com.


Looks like
Mike Mussina is cooked well done...Not a good day in

Yankee

World after last evening...BUT, we still have
FAITH
!
What? that was Monday? Oh yeah....
"I WOULD DO ANYTHING FOR LOVE"
MEAT LOAF
Composer: Jim Steadman
A Grammy Award winning song released in 1993 as the first single from the album
"

Bat out of Hell II: Back into Hell".
It reached number one in twenty-eight countries, the first being
Australia
on September 4, 1993, where it stayed for 8 weeks, becoming the highest selling single of the year there.
It also stayed at number one for seven weeks in the
United Kingdom
. The single was certified platinum in the
United States
and became Meat Loaf's first (and only) number-one single on
Billboard's Hot 100 chart
and on the
UK singles chart
.
It features a female vocalist who was credited only as
"Mrs. Loud"
in the album notes. She was later identified as
Lorraine Crosby
, a performer from
North East England
who regularly performs at holiday camps and social clubs. She does not, however, appear in the video, in which her vocals are lip-synched by
Dana Patrick
.
And I would do anything for love
I'd run right into hell and back
I would do anything for love
I'd never lie to you and that's a fact

But I'll never forget the way you feel right now,
Oh no, no way
And I would do anything for love, but I won't do that
No, I won't do that

Some days it don't come easy
Some days it don't come hard
Some days it don't come at all, and these are the days that never end
Some nights you're breathing fire
Some nights you're carved in ice
Some nights you're like nothing I've ever seen before or will again

Maybe I'm crazy, but it's crazy and it's true
I know you can save me, no-one else can save me now but you

As long as the planets are turning
As long as the stars are burning
As long dreams are coming true
You'd better believe it, that I would do

Anything for love
I would do anything for love,
I would do anything for love,
but I won't do that
No, I won't do that

I would do anything for love
Anything you've been dreaming of, but I just won't do that
I would do anything for love
Anything you've been dreaming of, but I just won't do that

Some days I pray for silence
Some days I pray for soul
Some days I just pray to the god of sex and drums and rock 'n' roll

Maybe I'm lonely, that's all I'm qualified to be
That's just one and only, the one and only promise I can keep

As long as the wheels are turning, as long as the fires are burning
As long as your prayers are coming true, you better believe it

Some nights I lose the feeling
Some nights I lose control
Some nights I just lose it all when I watch you dance and the thunder rolls

Maybe I'm lonely, that's all I'm qualified to be
That's just one and only, the one and only promise I can keep

As long as the wheels are turning
As long as the fires are burning
As long as your prayers are coming true
You'd better believe it, that I would do

Anything for love
And you know it's true and that's a fact
I would do anything for love, and there'll never be no turning back

But I'll never do it better than I do it with you. So long, so long
I would do anything for love
Oh, I would do anything for love
Oh, I would do anything for love, but I won't do that

No, no, no, I won't do...


[Girl:]
Will you raise me up? will you help me down?
Will you get me right out of this godforsaken town?
Will you make it all a little less cold?

[Boy:]
I can do that
I can do that

[Girl:]
Will you cater to every fantasy I got?
Will you hose me down with holy water, if I get too hot?
Will you take me places I've never known?

[Boy:]
I can do that
I can do that

[Girl:]
I know the territory, I've been around
It'll all turn to dust and we'll all fall down
Sooner or later you'll be screwing around

[Boy:]
I won't do that
I won't do that
Anything for love
No, I won't do that