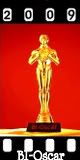 And then
THE COUCH
was awarded the Bl-Oscar for
Achievement For Sound Mixing
!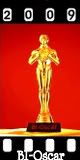 Simply incredible...Last year
THE COUCH
won for
Best Variety Male
...what can I say...from Nancy and I and from THE COUCH...
THANK YOU SANNI!!!!!!!!
I want to share the acceptance speech left over on Sanni's site...
WOW! First off, sorry I was not here earlier, but my traveling has interrupted my blog viewing.
Nancy and I thank you and the Sanni-Cademy for this incredible honor.
Who knew finding the person you have looked for your entire life would bring such a wonderful honor!
Also, I truly appreciate your recognizing THE COUCH for Sound. Sharing music makes me so very happy (not as happy as Nancy does, but still...)
I will display the award with great pride!
Many other great bloggers were honored this year and it is worth your time to head over to
SANNI of "Sanni-licious"
and check out the winners and give them the props they deserve.
What I do not understand is why someone with the opportunity of a lifetime would continue to mock the
mselves and toss that opportunity out the window.
On
American Idol
,
Nick Mitchell
originally auditioned as his alter-ego
Norman Gentle
...for some reason the judges put him through. Now over the course of Hollywood Week, Nick/Norman actually showed signs that he had a decent voice and probably might have deserved to be there.
Last night, Nick came out as Norman and actually made last year's contestant
Sanjaya
sound like
Frank Sinatra
!
America, if you put this guy through you are making a mockery of all the others who are actually trying to succeed in the business.
If you want to check out the new
Taylor Hicks
album
The Distance
, which will be dropping in a couple of weeks, head over
HERE
.
Now, I know that many of you are not fans, but he has put together a collection of really good music with some Country flavor, some Latin flavor, some soul and some rock.
There is one song
"Nineteen"
that I truly believe will become a Country/AOR cross-over radio hit and which pulls at the heartstrings.
Honestly, I do not agree with the song he has chosen for his first single,
"What's Right Is Right"
, I think there are much better songs on the album and would have chosen
"Maybe You Should"
or
"Keeping It Real"
.
There is also a duet with another Idol alum,
Elliot Yamin
that I believe will be a radio hit.
All the songs sound a little 'thin', but I chalk that up to the delivery system and believe on CD the music will be more solid.
Well this morning Nancy and I are off to Philadelphia, MS and her conference and three days and nights of fun.
I will be back on Monday with more Tuneage Tutelage - New Music Monday...
Have a fantastic Friday and a most excellent weekend!!!!